>Vandaag kun je online terecht voor een 'voorregistratie' op de website van Miitomo om je in te schrijven voor My Nintendo en de nieuwe app Miitomo!
Een voorregistratie dat klinkt misschien een beetje vaag. Eigenlijk maak je alvast een 'My Nintendo' account aan. Dat is het nieuwe programma voor het puntensysteem dat Nintendo tegelijkertijd lanceert. Met dit systeem kun je beloningen vrijspelen door de punten in te wisselen die je krijgt voor de games die je koopt, acties waar je aan meedoet, etc.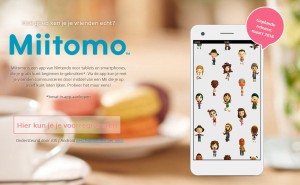 Behalve het My Nintendo account kun je ook aanvinken dat je direct bericht krijgt wanneer Miitomo officieel gerealeased wordt in maart. We spraken al eerder over Miitomo, de eerste app van Nintendo, die vooral zal dienen als de sociale omgeving van waaruit je voornamelijk actief bent met je beste Nintendo vrienden. Persoonlijk ben ik erg benieuwd of het 'vriendencode systeem' eindelijk uit de weg wordt geruimd door de snelheid van een app of dat het echt alleen zal werken met de mobile games. We gaan het allemaal meemaken!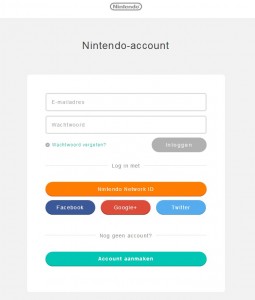 Je kunt nu surfen naar de nieuwe website van Miitomo om je in te schrijven. Ik zeg doen en wellicht tot gauw op Miitomo! Verwacht geen uitgebreide mail, een bedankje van Mario of alvast een app die te downloaden is, het enige dat verschijnt is onderstaande in browser melding:

We wachten met spanning af!