>Speciaal voor EA Access leden is de game Star Wars Battlefront nu al tijdelijk speelbaar. De echte release van Star Wars Battlefront is op 19 november.
Vóór de release van Star Wars Battlefront is de game dus al te spelen via EA Access, dit is tijdelijk tot de release van de game. Daarna zullen ook EA Access leden de game moeten kopen echter krijgen zij wel 10% korting bij het aanschaffen van de digitale versie van de game.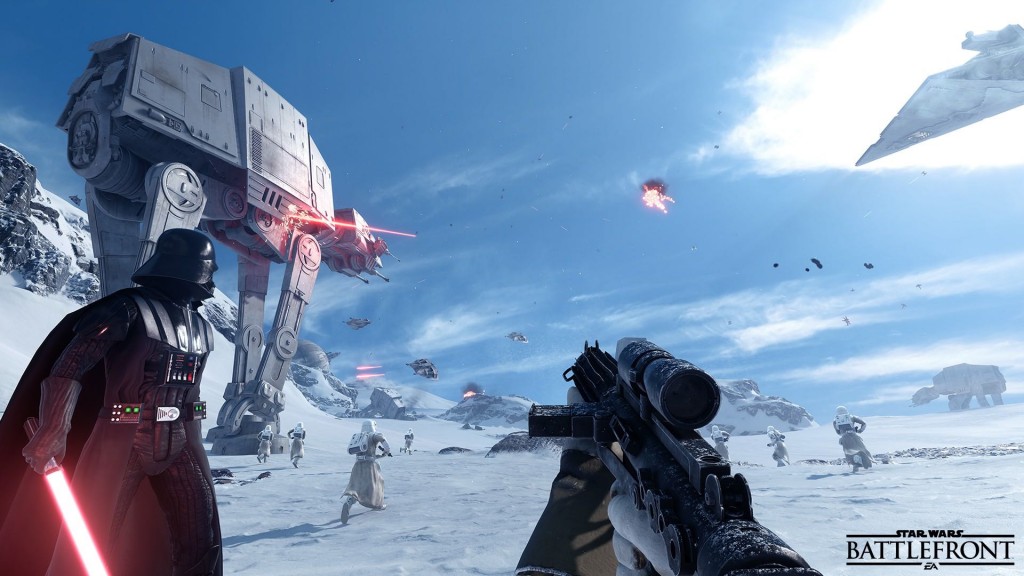 Tijdens de Gamescom in Keulen dit jaar hebben we al een voorproefje gekregen van het multplayer deel van de game. Als speler kan je deelnemen aan de epische gevechten die plaats vinden in Star Wars. Gevechten vinden plaats op bekende planeten als Tatooine, Hoth, Endor en Sullust. Gevechten vinden plaats in de lucht en op de grond met light sabers en iconische blasters en in de lucht met fighters of de Millenium Falcon.
EA Access kost  €3,99 per maand en naast deze exclusive die vanaf vandaag te spelen is, beschik je over games in The Vault waar steeds meer games deel van uit zullen maken. Aangezien EA Access niet op Playstation wordt ondersteund is deze service van EA enkel beschikbaar op Xbox, zo ook de tijdelijke preview van Star Wars Battlefront.