>In That Awkward Moment staat één vraag centraal; kun je beloven om single te blijven? Drie New Yorkse vrienden proberen het antwoord op deze vraag te vinden wanneer één van hen onverwacht het vrijgezellenleven in moet.
Jason, Daniel en Mikey lijken alles in het leven te hebben, behalve relaties. Jason en Daniel zijn wispelturig waardoor ze regelmatig van meisje wisselen terwijl Mikey al getrouwd is. Wanneer het huwelijk van Mikey onverwacht op de klippen loopt, besluiten zijn twee vrienden dan ook dat ze vrijgezel blijven om zo Mikey te steunen.
De hele situatie wordt wat Awkward op het moment dat ze alle drie, indiviueel, er achter komen dat het een wel heel grote belofte is om vrijgezel te blijven. Zeker wanneer er meiden zijn die wel heel interessant blijken voor een lange relatie.
De cast van That Awkward Moment bestaat uit jonge, opkomende acteurs. Dit geeft de film een lekkere frisse start omdat je niet op voorhand een karakter aan de koppen van de jongens en meiden in de film hangt. Het acteerwerk dat ze neerzetten is echt wel prima. Het is voornamelijk het script met de soms wat vreemde plotwendingen die ze in het nauw drijft.
That Awkward Moment is ingeschoten als een romantische comedy, maar voor comedy zijn de genante momenten in That Awkward Moment eigenlijk niet grappig genoeg. Dit maakt That Awkward Moment meer een feelgood movie die je ook als man prima kunt kijken.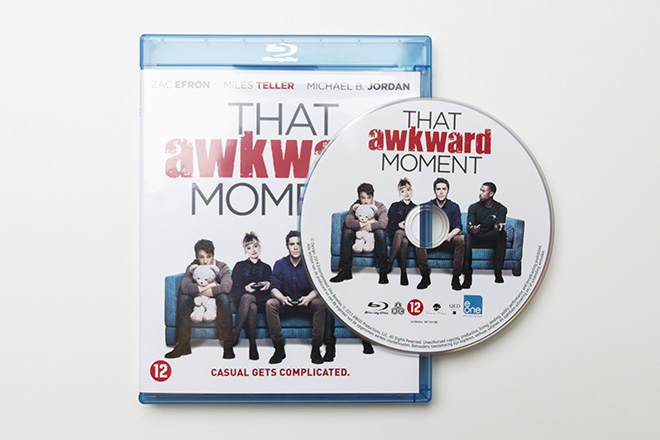 Overzicht Reviews
Opsomming: That Awkward Moment mogen we eigenlijk geen comedy noemen. Daarvoor mist het teveel grappen. Voor een romantische film. Als ik zeg dat That Awkward Moment een romantische film voor mannen is, zit ik veel meer in de richting, want de film kijken is verder echt geen straf. Zeker niet met je vriendin op de bank.