>De eerste details van het Business model zijn bekend gemaakt door NCSOFT en Carbine Studios over hun MMO Wildstar.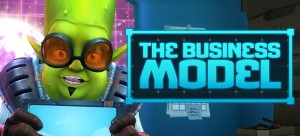 Hier word meer duidelijkheid gegeven over de mogelijkheden die spelers hebben om het avontuur te beginnen als Wildstar beschikbaar is in tweede kwartaal van 2014.
Als Wildstar wordt aangeschaft via de winkel of digitale download, ontvangen de spelers 30 dagen gratis gametime en 3 'Quest Passes' om aan vrienden te geven zodat zij ook een week op avontuur kunnen gaan, na deze week hebben de spelers de keuze om een standaard maandelijks abonnement aan te schaffen van €12.99 per maand via een 'Game Time Card' of met ingame verdiend goud te gebruiken om C.R.E.D.D. te kopen van andere spelers en daarmee de maandelijkse kosten van een abonnement niet te hebben. Natuurlijk kun je ook voor meerdere maanden tegelijk kopen, je bent dan goedkoper uit per maand gezien.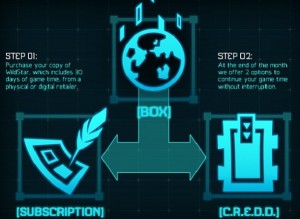 C.R.E.D.D. is een in-game item dat kan worden ingewisseld voor gametime. C.R.E.D.D. kan ingame verkocht worden aan andere spelers via het 'Commodities Exchange' van elke server, de waarde hiervan word ook bepaald door de spelerscommunity. C.R.E.D.D. kan gewoon online worden gekocht met echt geld via www.Wild-Online.com. Dit kost wel wat meer dan het gewone abonnement, €16,99 maar dan kun je hem wel verkopen aan andere spelers. Via dit business model krijgen de spelers meerdere opties om Wildstar te spelen via een maandelijkse abonnementsvorm of door Wildstar te spelen en hun ingame gold gebruiken voor een 'Game Time Card'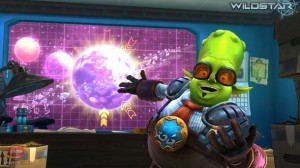 Meer info over het Wildstar Business model vindt je hier.