>Na Wolfenstein The New Order nu dus de standalone The Old Blood. En waar draait Wolfenstein eigenlijk altijd om? Juist, welkom thuis in kasteel Wolfenstein!
Killing Nazi's, wat is er nog meer nieuw? Nou, in Call of Duty hebben we het al gezien. Zombie Nazi's! En al het andere spul uit een andere dimensie. Leuke experimenten voeren die Duitsers toch altijd uit. Er zijn twee verhalen in deze game: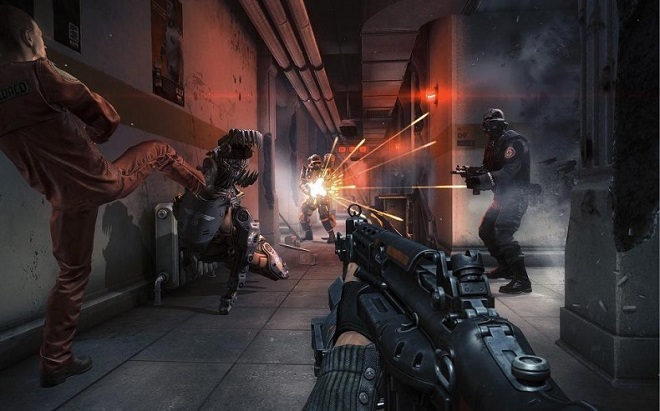 In deel 1 van Wolfenstein: The Old Blood – Rudi Jäger and the Den of Wolves neemt BJ Blazkowicz het op tegen een maniakale gevangenisbewaker, wanneer hij Castle Wolfenstein binnendringt om de coördinaten van General Deathshead zijn uitvalsbasis te stelen.
In deel 2 – The Dark Secrets of Helga Von Schabbs – leidt onze held zijn zoektocht naar de coördinaten hem naar de stad Wulfburg, waar een geobseerde Nazi archeoloog mysterieuze artefacten opgraaft en een duistere, oude kracht dreigt te ontketenen.
Dit deel speelt zich af voor The New Order in 1946 om precies te zijn. De game is te koop voor €19,99 via de downloadwinkels. De fysieke versie komt uit op 15 mei.