>We komen in een tijd waar machines steeds krachtiger worden, en langzaam aan ook steeds zelfstandiger worden. The Machine verkent de donkere kant van kunstmatige intelligentie tegen het licht van een nieuwe koude oorlog. Ditmaal tussen het westen en China.
In The Machine leren we al snel kennismaken met Vincent McCarthy (Toby Stephens o.a. Die Another Day). Deze professor onderzoekt voor het Britse Ministry of Defense hoe soldaten met hersenbeschadigingen omgebouwd kunnen worden tot gewetenloze robots. Iets dat nog niet zo heel gemakkelijk lijkt te gaan.
De robots falen namelijk stuk voor stuk voor de beroemde Turing test. Op een dag ontmoet hij echter de mooie Ava (Caity Lotz o.a. Arrow). Zij is een Amerikaanse wetenschapper en weet met haar vinding op het gebied van kunstmatige intelligentie indruk te maken. Vincent hoopt dat haar technologie zijn werk af kan maken.
Al snel lopen dingen niet zoals gepland. Ava is mooi, maar te nieuwsgierig naar haar nieuwe werkgever. Die blijkt een verborgen agenda te hebben. Net als Vincent overigens. Sterker nog, bijna iedereen blijkt met een verborgen agenda rond te lopen.
The Machine speelt zich bijna geheel in het donker af. Dat zal goed zijn geweest voor het budget. Waar computeranimaties nodig waren voor het verhaal zijn ze goed uitgevoerd, maar in al dat donker wordt natuurlijk ook heel veel aan de fantasie overgelaten.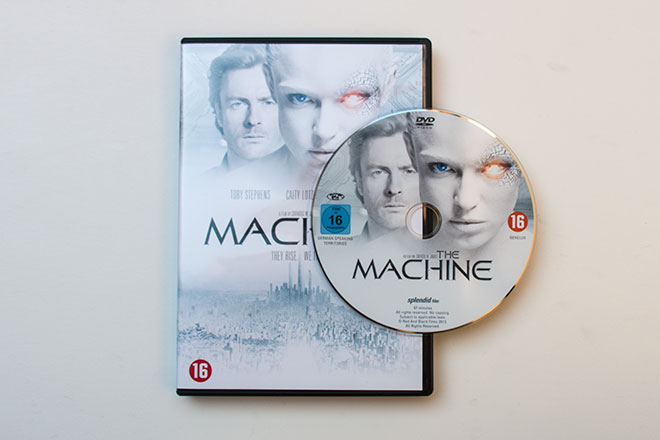 Overzicht Reviews
Opsomming: Vanaf de start voelt The Machine toch wat aan als een B Film en ook het sportspektakel is misschien wat te voorspelbaar. Toch zit het verhaal goed in elkaar en gebeurd er enorm veel in de 90 minuten die de film duurt. Dit maakt The Machine misschien wel dé verrassing van deze filmmaand.