>Er is al veel discussie over geweest. De serie Johan, over het leven van Johan Cruijff. De serie die Johan zelf niks vond, nog voor hij hem had gezien. Een serie over voetbal, maar toch voorral over winst en verlies. Nee, ik ben geen Ajax fan, maar ook niet van een andere club. Ik startte aan de serie als buitenbeentje, maar kon tegen verwachting in enorm genieten.
We starten de serie op het sterfbed van Johan. Of hij het overleefd gaat het niet om. Het gaat om zijn bezoek aan Petrus die hij met zijn eigen logica moet proberen te bespelen. Maar waar hij vooral mee terugkijkt op zijn eigen leven. Op zijn eigen beslissingen. De hoogtepunten, maar vooral de dieptepunten. Het stoppen en weer doorgaan. Van Ajax naar Barcelona, naar Ajax, Feyenoord en weer terug.
De serie zit vol oude voetbalfragmenten. In zwart wit en soms in kleur. Je ziet hoe enorm veel moeite de makers van de serie hebben moeten doen om alle verhaallijnen tussen de wedstrijden in een authentieke setting te laten plaatsvinden. Van oude auto's tot houten speelgoed voor de kinderen. Van hout aan de muur tot originele voetbaltenues.
Ook grafisch is de serie een pareltje dat laat zien wat we hier in Nederland kunnen produceren. Breedbeeld hadden we vroeger nog niet, maar de makers snappen dat we niet op oude vierkante beelden zitten te wachten. Hoewel de serie haarscherp op beeld is gezet, is het kleurgebruik bepalend voor de sfeer uit die tijd.
Ook de cast werkt goed mee aan het beeld dat de serie probeert neer te zetten. Het Amsterdamse accent is in volle overvloed aanwezig (net als het Rotterdamse in de tijd van Feyenoord) en de stem en taalgebruik van Johan Cruijff in de serie ligt wel heel dicht aan het origineel.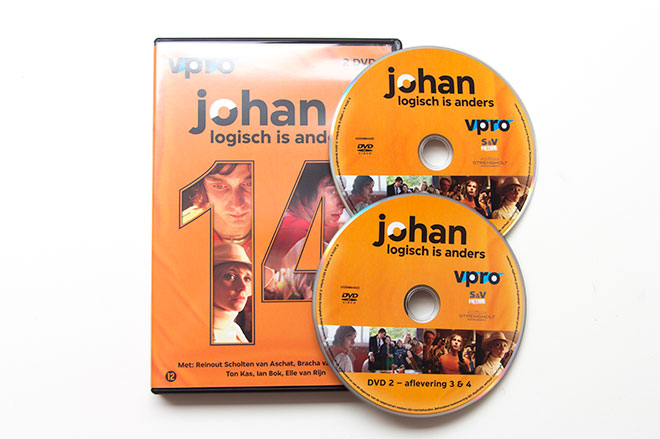 Overzicht Reviews
Opsomming: Cruijff zelf had grote kritiek op de serie. Of die kritiek inhoudelijk correct is, is lastig te zeggen. Geen enkel leven gaat over rozen en er zijn zeker dingen in de serie die, waar of niet, confronterend kunnen zijn voor de echte Cruijff. Johan - Logisch is Anders, is niet als een officiële biografie bedoeld, maar is wel een heerlijke serie om naar te kijken.