Op de persconferentie van Blizzard zijn er een aantal dingen uit de doeken gedaan waaronder nieuwe hero's en maps.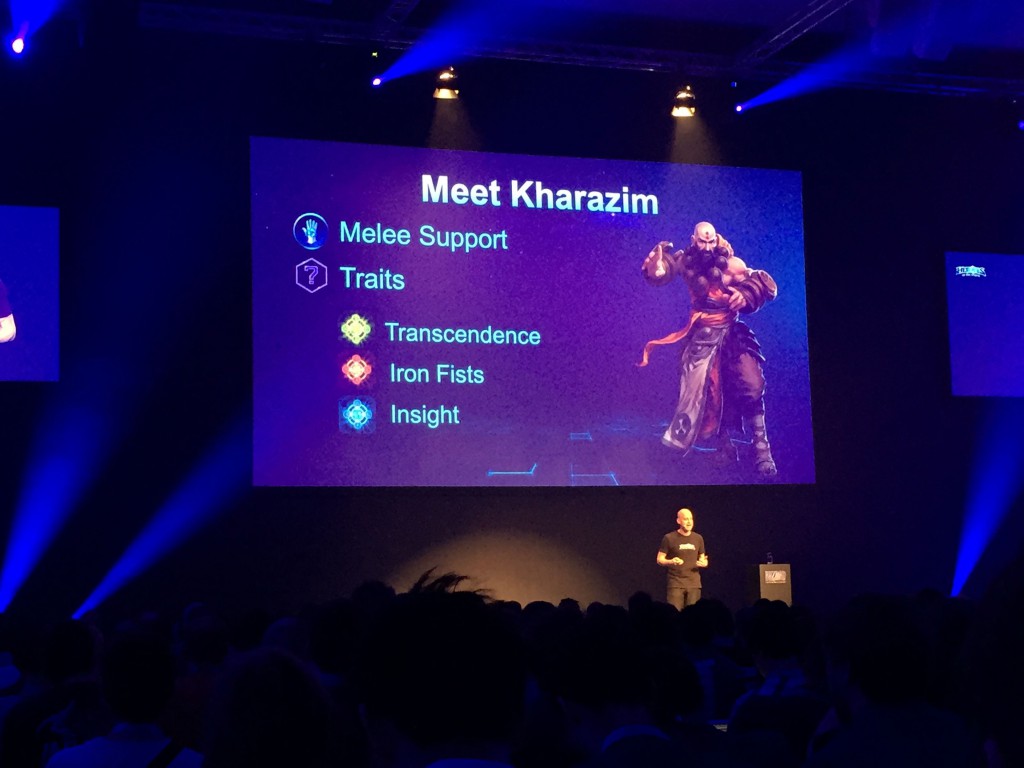 We krijgen onze eerste Diablo support, en dat is een monk genaamd Kahrazim. Zoals we monk wel kennen van World of Warcraft kun je een monk op verschillende manieren opbouwen. Dat is ook zo in Hots. Je kunt hem maken als een assasin of als support. je hebt drie traits, die kun je aan het begin van de game kiezen. Je kunt met iron fists meer damage doen, met transcendence meer healen of met insight meer mana terugkrijgen met je basic attacks.
Zijn Q is radiant dash, dit is een leap naar vriend of vijand en heeft meerdere charges. W is breath of Heaven en is een short range aoe heal en speed boost om uit nare situaties te komen. De E is deadly reach, hiermee kan Kharazim van een wat grotere afstand een soort fist fury doen.
Hij heeft uiteraard twee ulties. De eerste is Sevensides Strike. Dit is een heroic ability die 7 keer toeslaat op de hero met de hoogste healt. Per hit gaat er 7% leven af. De andere heroic is divine palm. Deze kun j ehet beste gebruiken wanneer iemand dood dreigt te gaan. Gebeurd dit dan komt de ally weer tot leven met een flinke heal om de strijd voort te zetten. Kortom een assasin of een support, dat ligt aan jou.
Een andere hero die op de stapel ligt is Rexxar met zijn beer Misha evenals Artanis, de stracraft hero die in de spotlight staat in de nieuwe standalone van Starcraft 2. Maar meer over de heroes later deze maand.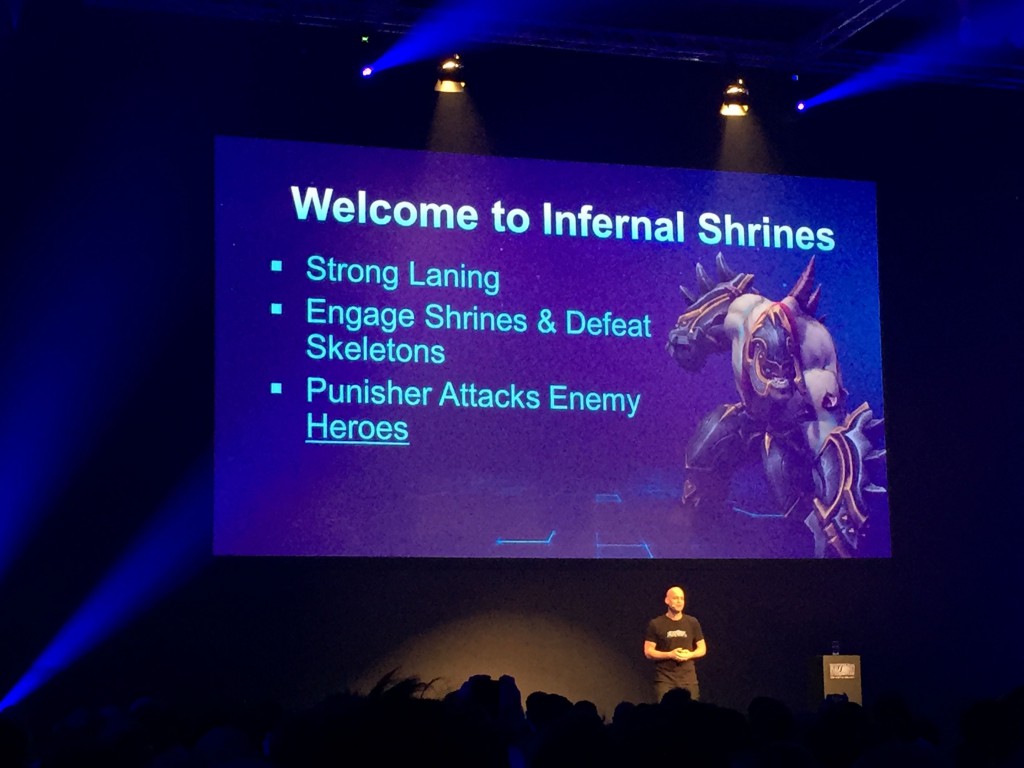 Wat er wel aan zit te komen binnenkort is een nieuwe map, wederom in de Diablo stijl. Deze mao heet Infernal Shrines. Dit een een sterke laning map waarbij heroes een shrine moeten bevechten. Uit deze shrine komen skeletons en welk team er als eerste 30 heeft verslagen krijgt een hele boze Punisher als ally. Een soort baas dus, maar deze keer eentje die eens niet de basis aanvalt van je vijanden maar de vijanden zelf! En dat is eens een leuke verandering zeg. Deze punisher heeft een random element bij zich die verschillend uitpakken, vuur bijvoorbeeld zorgt er voor dat de Punisher springt naar vijanden en zo zijn er meer diverse mogelijkheden, dat ligt helemaal aan het type Punisher je krijgt.
Verder komen er diverse skins en mounts bij waar wij een paar foto's van hebben genomen.